THE IMPORTANCE OF GLOBAL STANDARDS
GS1 TRACEABILITY GUIDELINES
FOR FISH, SEAFOOD AND AQUACULTURE

The global seafood industry continues to improve to meet their trade partners and end-consumers demands. Today's consumers are much more educated and demanding about the seafood products they consider buying. The increased focus on food safety and consumer awareness raises the need to identify and adopt business practices and standards that will aid the seafood industry's ability to track and trace products throughout the global supply chain.
Consumers expect healthy, sustainable and safe seafoods. They also expect seafood producers to have effective tools and practices in place that allow for the rapid identification, location, and recall of seafood products when problems are suspected or confirmed.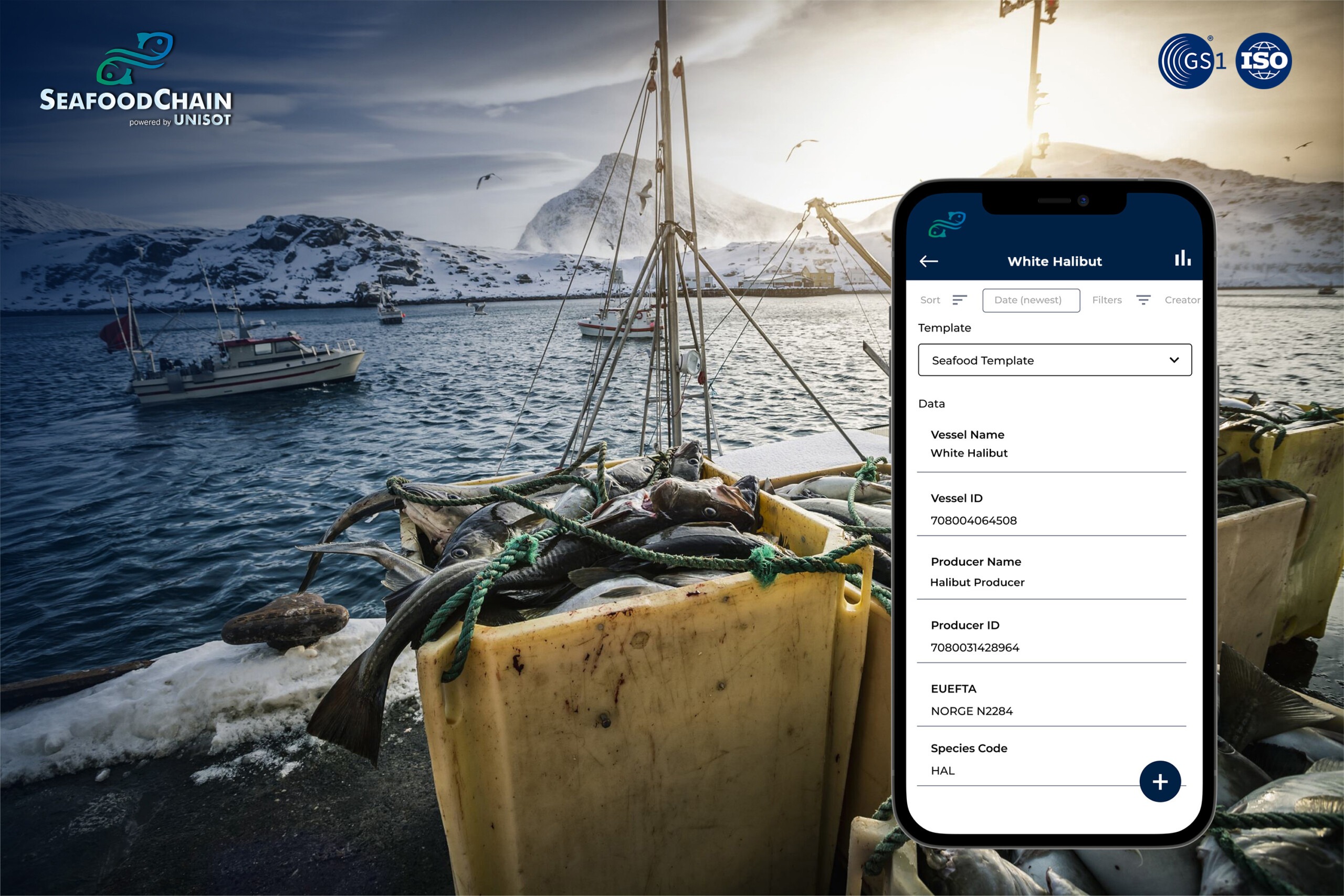 GLOBAL TRADE ITEM NUMBER (GTIN)
The Serial Shipping Container Code (SSCC) is intended for use in transport and logistics processes. It provides a unique serial number that can be used to identify the logistic units in a shipment. The SSCC can be used to identify pallets containing packaged products, as well as bulk units such as containers, bags, sacks, etc.
production date

packaging date

use by date (= expiration date)

best by date (= best before date) or

sell by date.
The most important GS1 approved data carriers used for fish traceability are EAN/UPC, GS1-128, GS1 Databar and GS1 2D symbols such as GS1 Datamatrix.
STANDARDS
GS1 believes in the power of standards to transform the way we work and live.
• GS1 creates a common foundation for businesses by uniquely identifying, accurately capturing and automatically sharing vital information about products, locations and assets.
• GS1 enables visibility through the exchange of authentic data.
• GS1 empowers businesses to grow and to improve efficiency, safety, security and sustainability.
TRANSPARENCY
Consumers want to know more and more about the fish they will put on their plates. They may wish to know:
• The exact name of the species and where it comes from
• Whether the fish was caught or farmed
• When it was packaged and when it was frozen
• Which fishing gear was used to catch the fish
• Whether sustainable practices were followed
• The environmental impact
GDST – GLOBAL DIALOGUE ON SEAFOOD TRACEABILITY

As companies face increasing commercial and regulatory demands for traceability, SeafoodChain's GDST compatible solutions will enable interoperability as well as increase predictability and create a level playing field.
GDST is as an extension of the international traceability standard GS1 EPCIS that allow companies to integrate with GS1-based systems without making commercial commitments to use proprietary GS1 traceability solution products. The standards are adapted to facilitate regulatory compliance with import controls such as the US Seafood Import Monitoring Program and the EU Illegal, Unreported and Unregulated fishing (IUU) Regulation.
SeafoodChain's GDST solutions enable companies to have visibility into their supply chains while allowing them to maintain data access controls to protect business-sensitive information.
GDST is identifying the minimum data elements that need to be documented and transmitted within GDST-compliant seafood supply chains. GDST is governing the technical formats and nomenclatures for sharing data among interoperable traceability systems.